Recommended Accommodation
Delegates from the UK
For delegates from the UK, we have a block booking at the Jaypee Siddharth Hotel (please see the map below), and the rooms are ready to be booked.
The rooms are not prepaid, therefore, all delegates have to pay for their own room. If you wish to reclaim your travel expenses from the Conference fund, please make sure to keep your receipts.
To do your booking please:
Please note that the hotel may ask for your passport and credit card details.
Our reservation ends at 15 September, 2017. After this date we cannot guarantee a room for your in the Jaypee Siddharth Hotel. 
IMPORTANT: We strongly recommend to NOT take a random taxi at the airport. 
We recommend the following options instead:
arrange your pickup with the hotel,
 
call an Uber,
 
or order a pre-paid taxi at the airport from Delhi police (at the airport look for the sign below).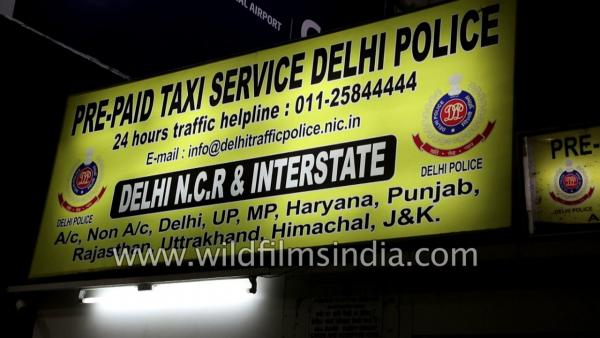 ---
Delegates from India
Delegates from India are invited to book their accommodation of their choice, based on their available travel funds.
Hotels recommended by the conference organisers: