Fellowship report by Sanjoy Bandyopadhyay
It was early morning on November 22, 2017 when my Flybe aircraft dropped me to the airport at Dyce, Aberdeen welcoming me with the season's first snowfall. Covered in white flakes and cautious steps in slippery tarmac there, a colleague was waiting for me to welcome. With her kind help, I checked-in to my university apartment at Elphinstone road.  Here I am in one of the World's oldest and UK's one of the finest universities, where students from all over the world come to enrich their knowledge.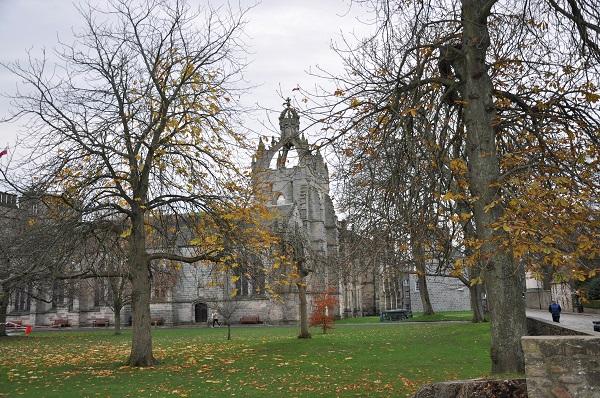 Aberdeen
Despite the significant field research and modelling efforts, there has been proven difficulties in maximizing N demand and minimizing losses of N in agriculture to the environment at farm and regional scales. For me, the NEWS India-UK research fellowship at the University of Aberdeen opened a new horizon to N researchers to think and test innovative approaches to maximize the value of N sources and to optimize N management that help meet food security goals while reducing multiple environmental threats from farm level to regional and national level. It has been a great research assignment where I have learned a lot on farm scale modelling from Prof. Jo Smith and the colleagues of "smith-sonian" lab, and have had lots of fun.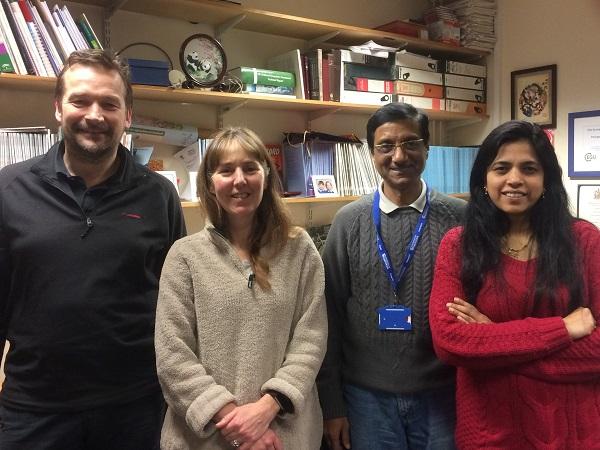 Jon Hillier, Jo Smith, myself and Dali Nayak
On a weekend, I packed my bag and was planning to travel to London. Heaven opened with white flakes once again. Within hours, it became a photographer's delight. Boarded in London bound bus which took me through many cities about which I read only in books before. One of them was Manchester. Manchester is marked as an important place in Indian school history books, as during British era, English men used to send raw materials from India to Manchester to make final products and sell in the UK/European market, thereby filled their treasury. They even cut the index finger of craftsman (especially cotton weavers) in India to stop producing cotton goods. London, as Christmas 2017 was knocking the bell, glow up as a newlywed bride. Festivities were in the air.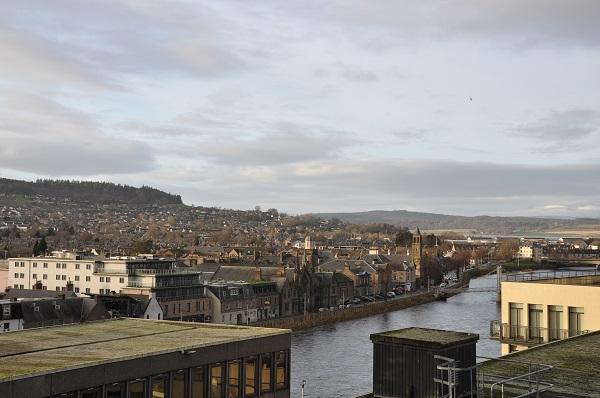 Inverness
Next week, I visited University of Edinburgh to meet professors from CEH & UoE, especially Prof Mark Sutton, NEWS programme research staffs and fellows. Here I got an opportunity to meet some wonderful, knowledgeable colleagues who enhanced my knowledge.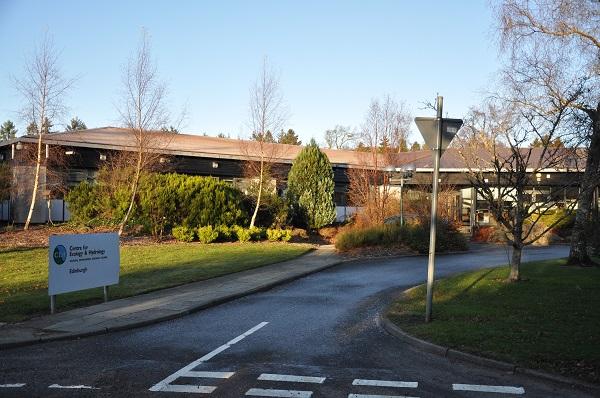 Centre for Ecology & Hydrology, Edinburgh
Edinburgh, one of oldest and most sophisticated city of Scotland and also the Scottish capital, is home to decades old castles, queen's palace and a busy Christmas market, unique in the world and a definite shopper's paradise. Foods are sumptuous, stupendous and a foodie's delight. Scottish woollens are warm and nicely knitted, a fashion statement.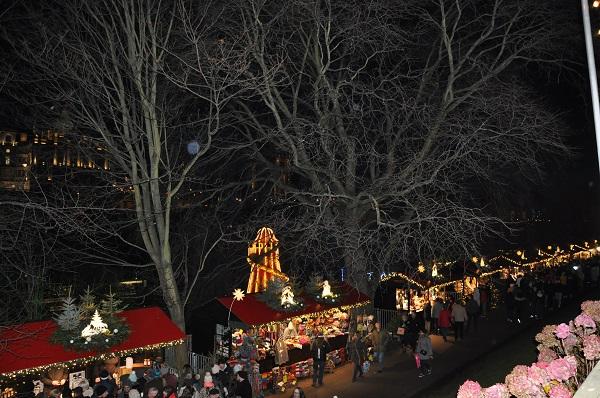 The Edinburgh Christmas Market
My journey to Inverness was breathtakingly beautiful. Snow laden fields, hillocks, railway tracks, platforms on one side and northern sea on the other made a perfect silhouette.  A small hill town equipped with modern infrastructure and amenities welcomes tourists with open arms.
After these few weeks, I know that I will miss the "Smithsonian" company, Aberdeen with its warmth, chill climate (compared to Delhi), grey walls, wide roads and lots of parks. Scotland as a whole is equally developed in its infrastructure, amenities, educational institutes all through the country. Here, rural or semi urban live at par with urban. It is a truly civilized world with warm hearted and nicely behaved people.
As I set my pen down, a strong desire surfs my mind to visit the wonderland once again.
Sanjoy Bandyopadhyay
on Tue, 27/03/2018 - 12:32

Andi Moring